For years we've been working so hard to provide a fun and memorable photo booth experience. Like many photo booth companies, we've been collecting backdrops and props like crazy to give you all kinds of options. After adding Tin Can Photo Lounge to our booths, we realized that props and backdrops are not enough, so we're stepping up our game and add new offerings to our experiences.
Check out what we've been working on: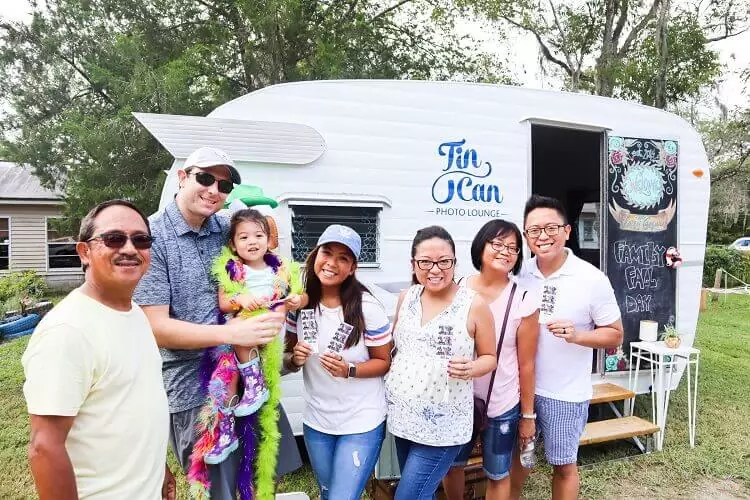 Ball-Pit Booth
Who doesn't love a ball-pit? It's fun, colorful, and so unique. For this booth we not only came up with a way to shoot from above, but we also built a ball-pit chic enough to fit into any event. And of course, we got really cool floaties to go with it.
Green Screen Booth
For a very long time we've been trying to add green-screens to our experiences. We know that with a good green screen, the sky is the limit. With a green screen there is no setting that we can't put you and your guests in, it's like magic. So whether it is your brand, favorite landscape, or just the wackiest looks, we got you covered!!!
Slo-Mo Booth
Bubbles, confetti, and your best dance moves are all better in slow motion.
With the perfect props and the highest quality software, we can give you the best slo-mo videos of your party. All your guests will love it and will have a blast posting their best videos on Instagram.
GIF & Boomerang Booths
Ok, so this one is not really a part of the new offerings, but there's nothing wrong with a good reminder. Most of our booths are equipped with GIF and Boomerang options. So whether you prefer your 4 favorite shots on loop or a quick video on repeat, our GIF and Boomerang photo booths are guaranteed to be a hit at all your events.